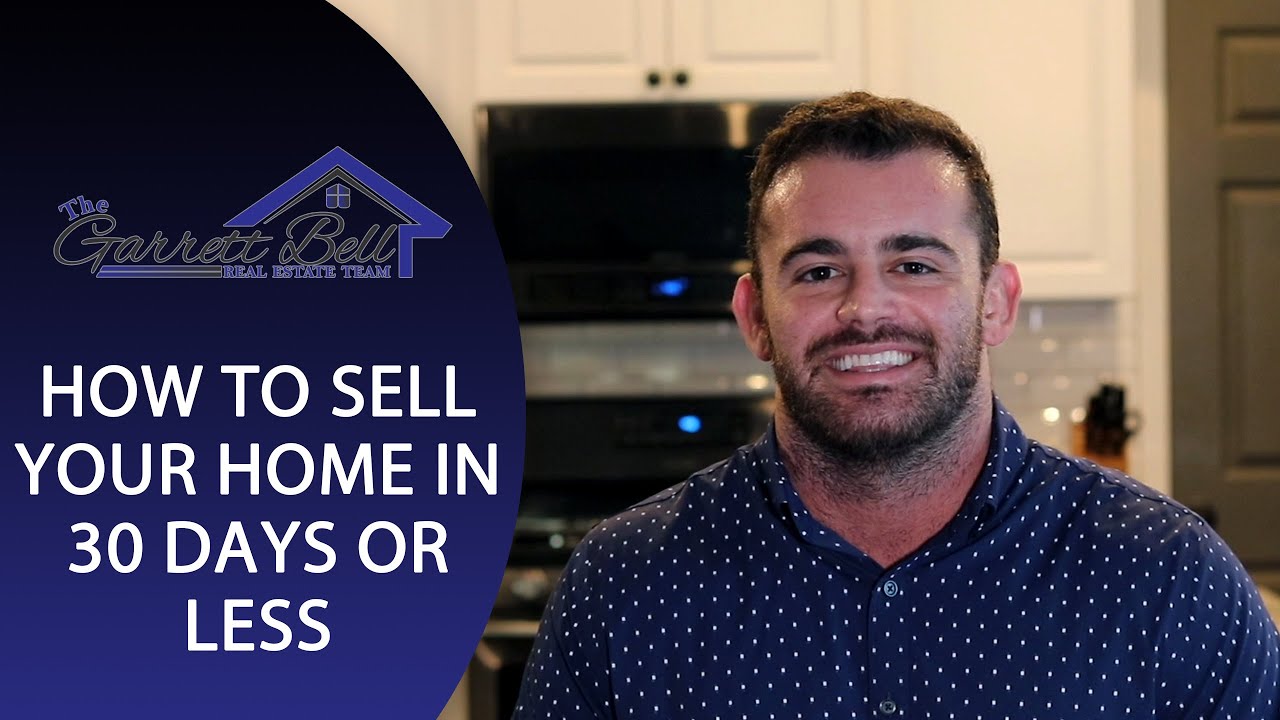 Your home doesn't need to sit on the market for months. Here's how to sell it in 30 days or less.
Buying a home? Click here to search all homes for sale.
Selling your home? Click here to learn more about our home selling system.
If you want to sell your home quickly, there are five tips you should keep in mind:
     1. Stage your home. Home staging requires a few steps—start from the outside and work your way in. Your curb appeal is very important; put down fresh mulch, replace your old mailbox, and get a welcome mat. Inside the home, you want to remove family pictures and other personal items. Declutter living spaces so buyers can picture themselves, their own furniture, and their decor in your home. Deep clean the house by targeting areas you don't normally clean, such as baseboards, walls, etc. Finally, clean your windows to let in a lot of natural light for showings.
     2. Keep an online presence. Around 95% of buyers find homes online, so you want professional photography that really makes your home stand out. You also want aerial shots that showcase the exterior, 3D walkthrough tours, and even a video of your home.
     3. Write compelling copy. Once you've grabbed buyers with your great pictures, make them stay with a great description of your home. Tell an enticing story about your property that will make buyers want to come and see. Avoid all typos and any grammatical mistakes, as these will detract from your message.
"95% of buyers find homes online."

     4. Advertise on social media. Ads on social media sites are seen and heard more than TV, radio, and print advertisements. You want to showcase your home on sites like Facebook, Instagram, Twitter, etc. It's a small cost considering the amount of exposure you'll receive.
     5. Price correctly. List your home at the right price from the outset. You do not want to overprice it and have it sit unsold on the market. When it's on the market for a long time, buyers will use it as leverage to get a lower price. Do your research on comparable homes and find the right price. This is where hiring an experienced agent comes into play.
If you're looking to sell your home, have any questions, or need further information, feel free to reach out to me. I look forward to hearing from you soon.