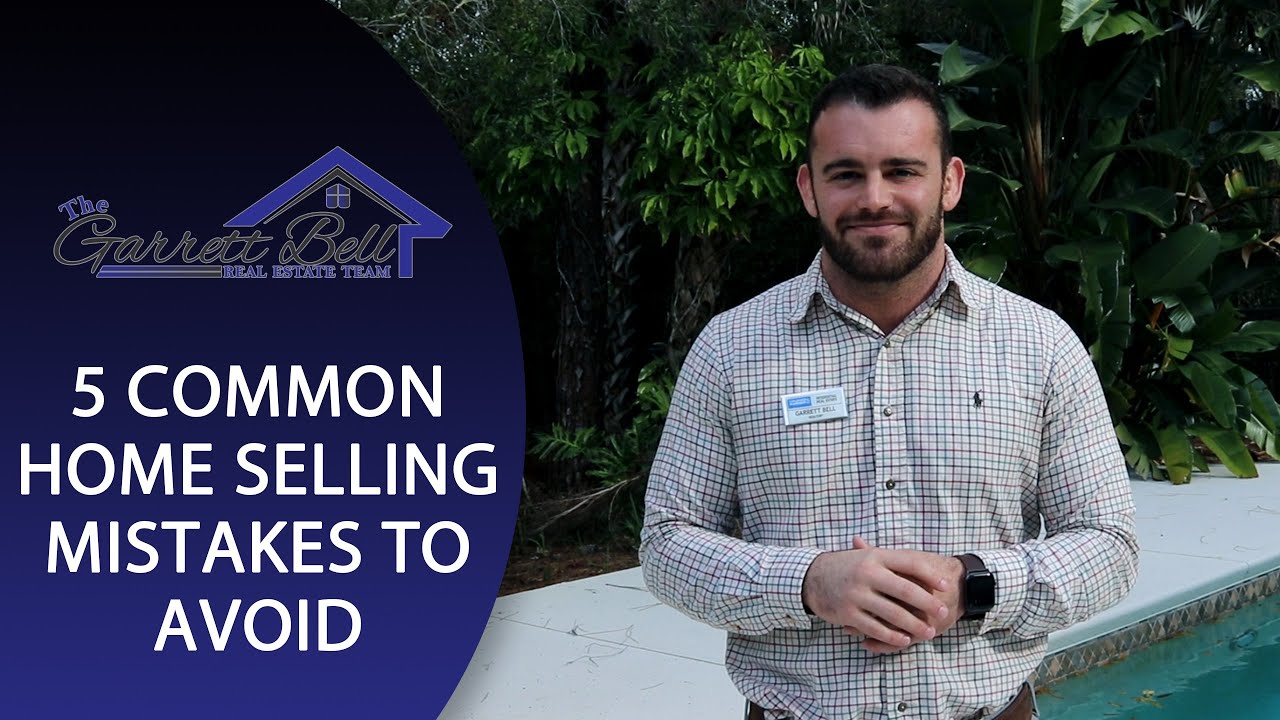 If you want to have an optimal home selling experience, learn from past sellers by avoiding these five common mistakes.
Buying a home? Click here to search all homes for sale.
Selling your home? Click here to learn more about our home selling system.
Homeowners in the past have made a number of mistakes in the process of selling their homes. Today I want to help you avoid their misfortune by telling you what mistakes to avoid and the potential costs of repeating them.
 1. Ignoring the competition. A lot of times, sellers focus on the specific characteristics of their home that they believe other homes don't have. This overconfidence sometimes leads them to overprice the home. In reality, the best pricing strategy is based on your immediate competition. The special features your home has may indeed add value to it, but be aware of how much value, exactly, those features are likely to add when compared to other properties. You need to take a realistic view of your home that's divorced from your emotions when you give your home a list price.
 2. Becoming too emotionally involved and unwilling to negotiate. Homeowners who have lived in their home for a long time tend to become really emotionally attached to it. This becomes a problem when they ignore sound advice from their agents and are unwilling to take a step back and negotiate with buyers from a purely financial perspective. Put your emotions aside and negotiate using tactics that don't revolve around your personal feelings.
 3. Failing to declutter and depersonalize. Many don't seem to understand how clutter and personalized decor can distract a buyer. Homebuyers can be looking at multiple properties in a short span of time, so it's vital to make a good first impression on them when they visit yours. The best way to do that is to remove all personal items from the home—photographs, memorabilia, etc.—and clear up all your clutter. The goal is to give your home clean, simple flow so that your buyer can have the best experience (and by extension, so that you can get the most from your home sale).
"You need to take a realistic view of your home that's divorced from your emotions when you give your home a list price."

     4. Over- or under-improving your home. Sometimes, during their efforts to get a home ready for sale, sellers go too far with their updates and don't get a good return on their investments. A lot of times, all a seller really needs to do is spruce up their curb appeal and maybe update some outdated features, rather than remodel the whole home. On the other hand, some sellers don't do enough. A lot of home preparation is just small repairs and purchases, so failing to shell out the necessary expenses is a wasted opportunity to make the biggest possible impact on the buyer. Some very simple projects can go a long way in your home sale.
     5. Limiting showing times and not being accessible. Everyone has a personal life, and few want people coming in and out of their home at all hours. This is completely understandable. However, I've seen a lot of sellers who just aren't willing to allow short-notice showings or are generally restrictive about when they'll do a showing. This really limits the buyers, as some may be coming from out of town with only a small window of time to actually do the showing. To avoid pushing away otherwise interested buyers, be flexible and cooperative with your schedule.
If you have any questions about selling your home, you can always reach out to us. We'd be glad to give you expert advice about how you can sell your home for the most money possible and in the shortest amount of time.